DATA CENTER CEILINGS & WALLS DIVISION

Gordon Data Center Aisle Containment provides the industry solution for controlling cold or hot air within the data center and improving the appearance of server areas. Savings of 20-40% in cooling costs can be achieved, creating a strong ROI for the facility. By separating hot and cold air, the use of aisle containment also results in increased return air temperature back to the CRAC unit allowing it to run more efficiently. Used in conjunction with Gordon Data Center Ceiling Grids, Gordon Aisle Containment can be installed anywhere within the data center to effectively configure the space to optimize for the total square footage required and ultimately maximize profitability of the data center.
AISLE CONTAINMENT
Custom designed and built to the constraints of the installation
Clear fire-rated polycarbonate paneling
Sturdy aluminum frame
Custom built to specification
Tight tolerances for precise fit
Brush along bottom edge for air block
Applications:
Hot aisle chimneys
Creating a containment wall where there are no cabinets
Extending offset aisles
CRAC hoods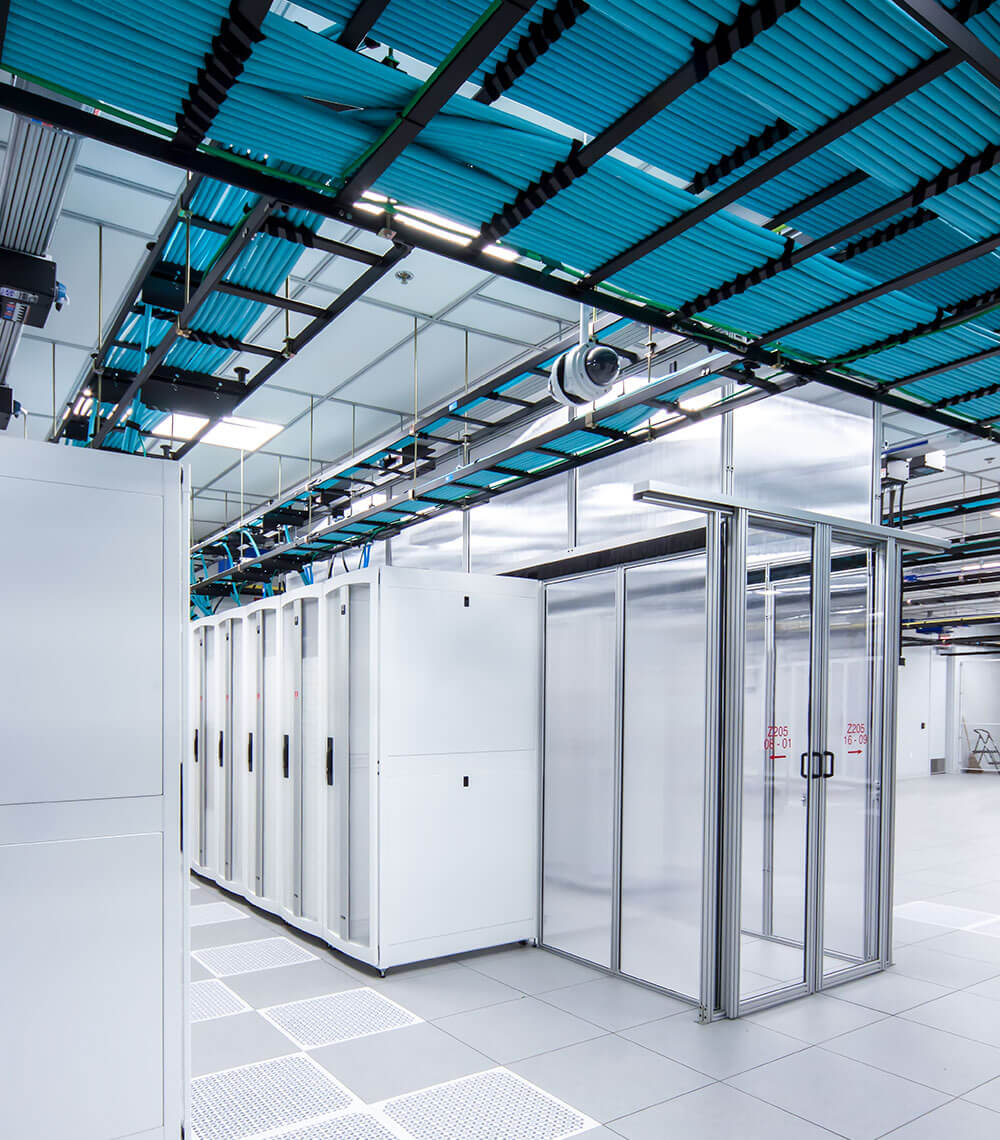 © Gordon Incorporated. An Employee Owned Company.